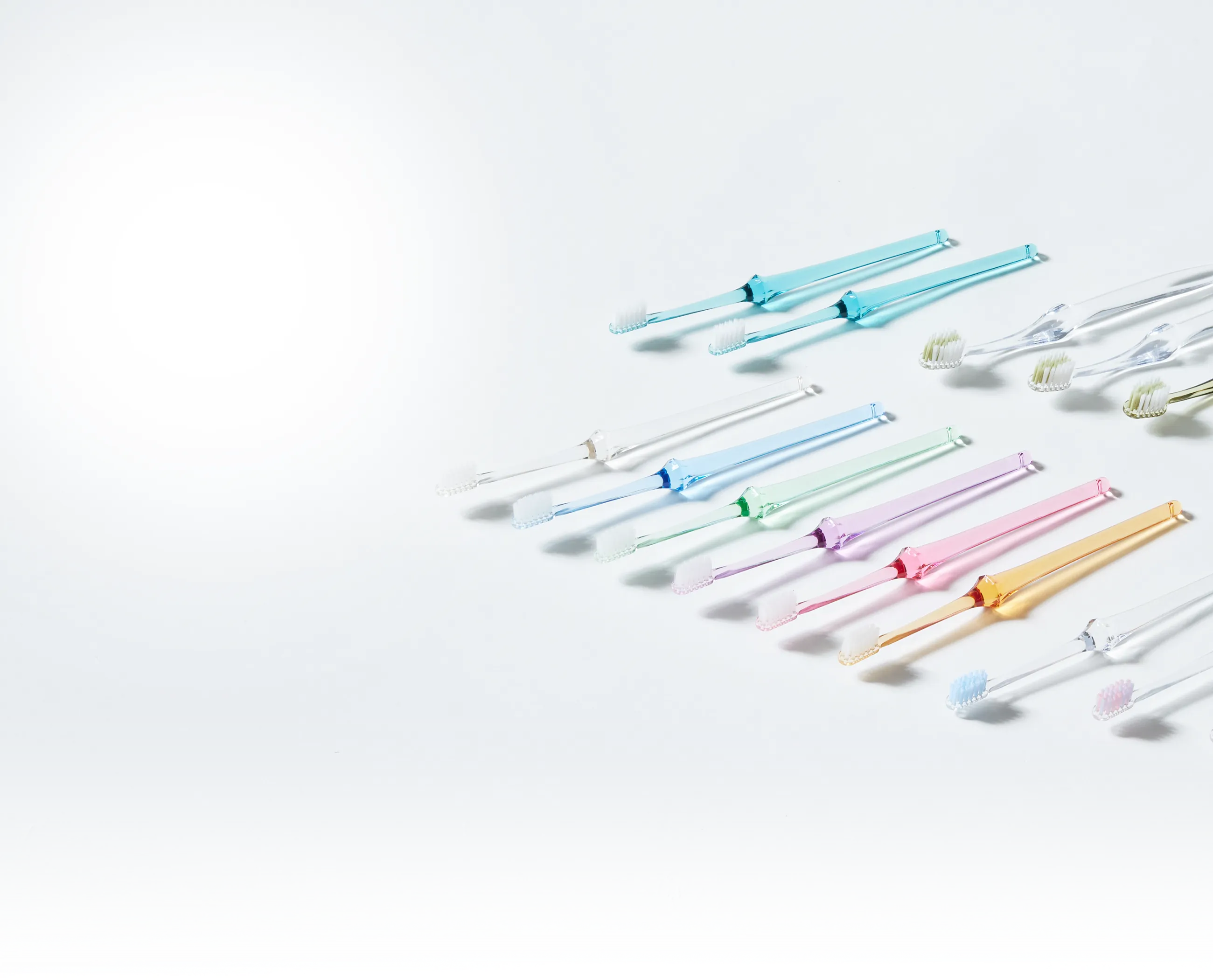 We aim to have the best technology
in the toothbrush industry and lead the world with our craftsmanship.
TAIYO BRUSH Co., Ltd. has continued to develop under this management philosophy.
Through providing high-quality oral care products, we aim to create the joy of always being able to eat with strong teeth and
living a long life, as well as being a company that serves people and society.
Features of our Company
Our passion is poured into every toothbrush,
and we create products ahead of their time.
The reason we are able to accurately meet customer demands is thanks to the combination of our technical abilities and excellent research capabilities.
Meticulously researching all kinds of matters, such as "Is there a way that we can better meet customer needs?" "Is there a more effective material?" or "Is there a more efficient production method?" helps open up new possibilities.
Our Technology
Work hard and think flexibly.
Pursue all possible means.